Xbox 360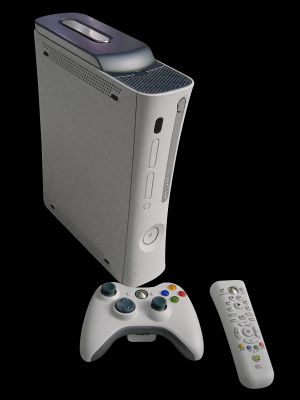 The Xbox 360 is Microsoft's successor to the Xbox. It was launched on November 22, 2005 in North America as it features an improved CPU, better graphics, and advanced online gaming capabilities. It directly rivals Sony's PlayStation 3, and the Nintendo Wii.
The Xbox 360 Elite is an updated version of the console, with a 120GB hard drive and HDMI output. However many of the upgrades are now available individually for existing Xbox 360 consoles, excluding the 120GB HDD drive.
The Xbox 360 S' is an upgraded version of the original design of Xbox 360 announced and released on June 14, 2010. It is smaller, quieter, has built-in WIFI, more USB ports, produces less heat and comes standard with a 250GB HDD drive. The Xbox 360 E, announced and released on June 10, 2013, is another major revision of the Xbox 360 hardware; however, the Xbox 360 E uses a different AV cable than its predecessors and lacks support for optical audio output.
Grand Theft Auto Games on Xbox 360
All Grand Theft Auto games released on the original Xbox can be played on the Xbox 360, with a free software emulator. This is not possible on Xbox Live Arcade.
Gallery